Immerse yourself in a whole new world with the virtual reality hire from PSW Events. Easy to set up and use, virtual reality hire is an excellent way to project your brand awareness on exhibition stands at events. Not only this, but virtual reality hire is also a great and fun way for you to interact with potential clients, as they play this engaging game on their own or against one another. The room-scale game play showcases virtual reality hire at it's finest. There are a variety of different games for players to take part in, including 'Call Of The Starseed' which is a fantasy adventure game, 'Vanishing Realms' a virtual sword fight, 'Selfie Tennis's for sport fans and even 'Tilt Brush' for those who enjoy being creative. Players can choose the game that they wish to play and enter into a new world.
The interactive virtual reality hire is a great way to get your guests engaging in conversation with you. The fun they have with the virtual reality headset hire will be remembered as a positive experience with your brand. Ideal for all events, our virtual reality hire is the perfect choice for those looking for an appealing game for guests to participate in.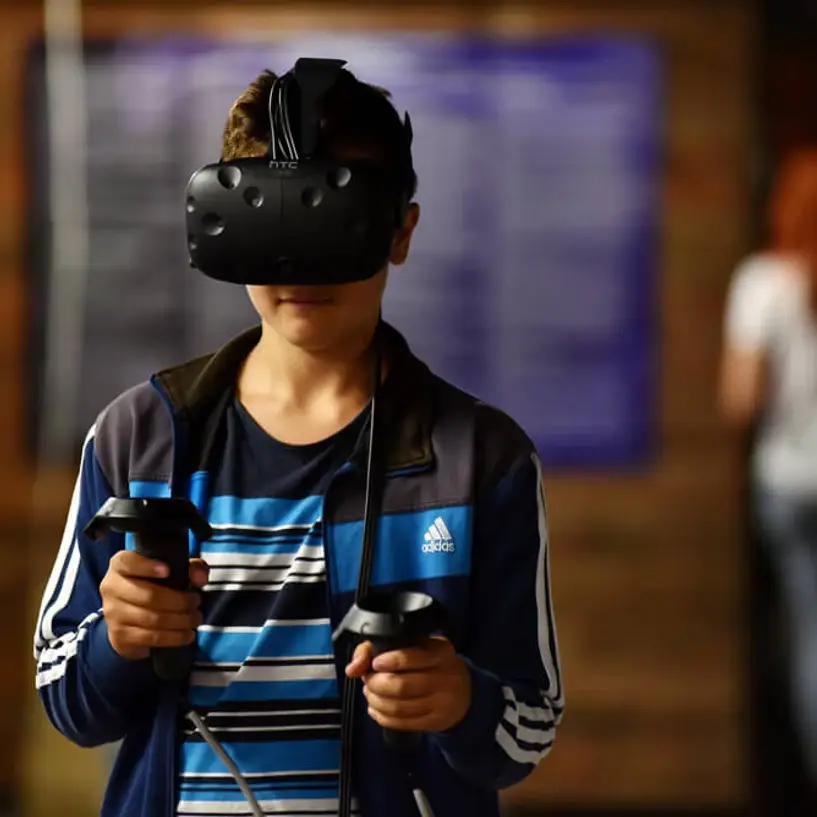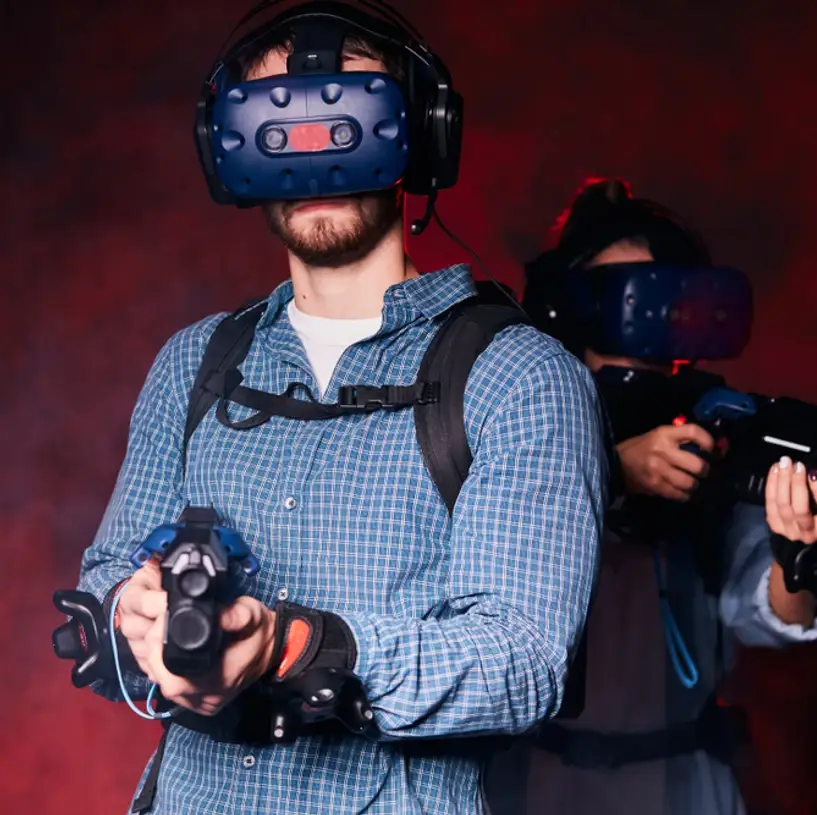 The realistic scenarios of the virtual reality headset hire allow players the chance to explore a new virtual world. Additionally, VR enables all users to enjoy it and it can even help to improve their recall and retention. The technology of virtual reality hire allows players to see the new world in excellent quality and is so detailed that users will feel absorbed into the experience.
Virtual reality comes with a number of benefits and is now used across a number of sectors to help with conferencing and training due to the convenience. Despite the technology not being new, many people haven't had the chance to use a headset, so will jump at the opportunity to do so at an event.
Virtual Reality Headset Hire From PSW Events
At PSW Events, we have years of experience providing simulator hire for a variety of events. Our virtual reality headset hire has proven to be a popular choice, and as technology evolves even further, we are sure that VR is going to continue to thrive.
If you opt for virtual reality hire from us, we will ensure that all the equipment is delivered and set up with plenty of time before any guests arrive; provide us with the location, time and date that you need us to arrive. We will also help with the smooth running of the virtual reality headset hire, with a member of our team monitoring the VR headset to ensure that all health and safety measures are met.
If you would like more information about our virtual reality hire, get in touch with our helpful team at PSW Events. Our team will be happy to answer any questions you have. Alternatively, you can book the virtual reality headset hire, here.