Whether you are a cricket fanatic, or you simply want to learn the basic skills, our cricket simulator hire is ideal. Enjoy the realistic stadium environment as you bowl accurately and fast, taking on the fierce batsman on the other side of the screen. The cricket simulator is ideal for any event, including corporate, as players can bowl and take part in any attire they are in, so there is no need for cricket whites! Beat the batsman with your strong bowling skills or develop and improve them as you receive post game analysis, allowing you to adjust your play accordingly to get a higher score than before.
Due to the interactive elements of our cricket simulator hire, you can really practice your bowling skills, as our technology is advanced and precise, providing you with beneficial feedback. Included in our cricket simulator hire is in-game speed and location tracking, which makes the simulator even more exciting.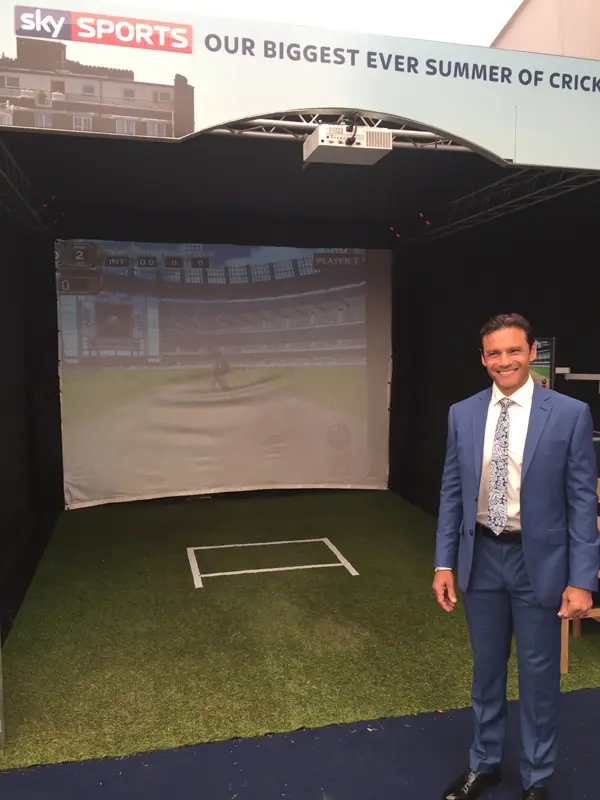 Why You Should Choose PSW Events
At PSW Events, we have been providing professional and exciting simulator hire for years, allowing us to gain valuable experience and knowledge within the industry. Each simulator has been carefully thought through to ensure that players can get the most out of it and will return again and again to play. Our simulators, including the cricket simulator hire, have in-game advertising, allowing companies to grow their brand awareness, whilst players have their turn.
Our expert and helpful team can set up the simulator and even monitor it throughout the day to ensure that players are always safe, and all health and safety regulations are maintained. The cricket simulator hire will really add some excitement to your event, due to the suitability for everyone and the experience everyone gets from it. This simulator always proves to be popular at every event and attracts clients, so all you must do is choose a time, location and date and we will do the rest for you. If you would like more information about our cricket simulator hire services for your event, don't hesitate to get in touch with a member of our professional team. We will find a simulator experience package that ticks all your boxes for your event.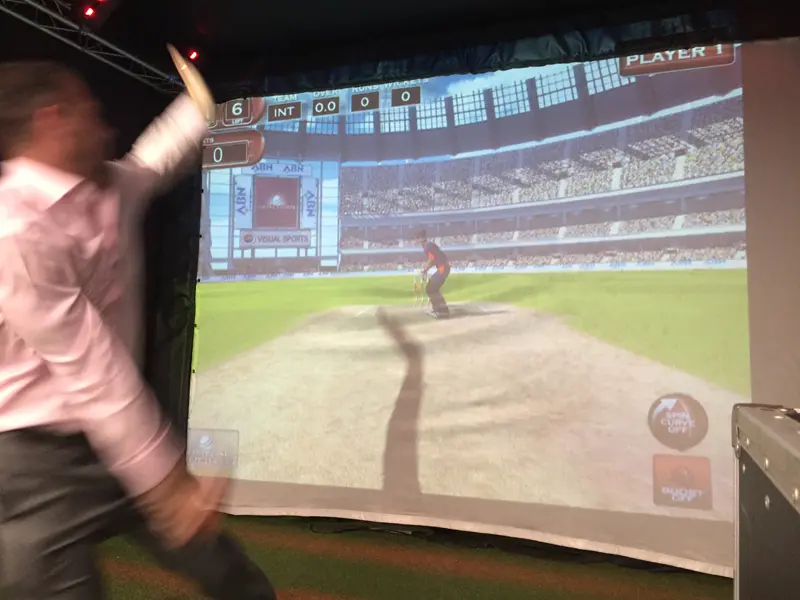 What Does Cricket Simulator Hire Include?
The concept is straightforward and fun; players bowl the cricket ball at the screen to the animated batsman. The projector showcases the cricket match on the large screen, which is high-quality and clear, making it easy for players and spectators to watch the match. Players can improve their skills and become expert bowlers in no time, as they use the simulator.