Have you ever dreamt of taking the winning shot against a goalkeeper that wins your team the championship in front of thousands of fans? That dream can now come true with the help of our football simulator hire that has proved to be a firm favourite for all football fans alike. Despite the simulator being straight forward to use, every time playing it is as enjoyable as the last. The simulator has interactive crowd noises, which add to the realism of the game and makes for a thrilling way to see if you can hold your nerve as if you were really standing on the pitch. The simulator gives the player the opportunity to challenge the keeper to penalties and free kicks, so you can put your skills to the test and see if your technique could be good enough for a position on the England squad.
When you take your free kick, our football simulator hire can measure the power behind your shot, so you can examine the speed and accuracy, and either maintain or alter your style accordingly for when you step foot on grass or artificial turf in a real game situation. Regardless of your experience playing football, our football simulator is still great fun! With multiple modes of play and 3 skill levels, the difficulty can be altered depending on the ability of the player, so everyone can get involved!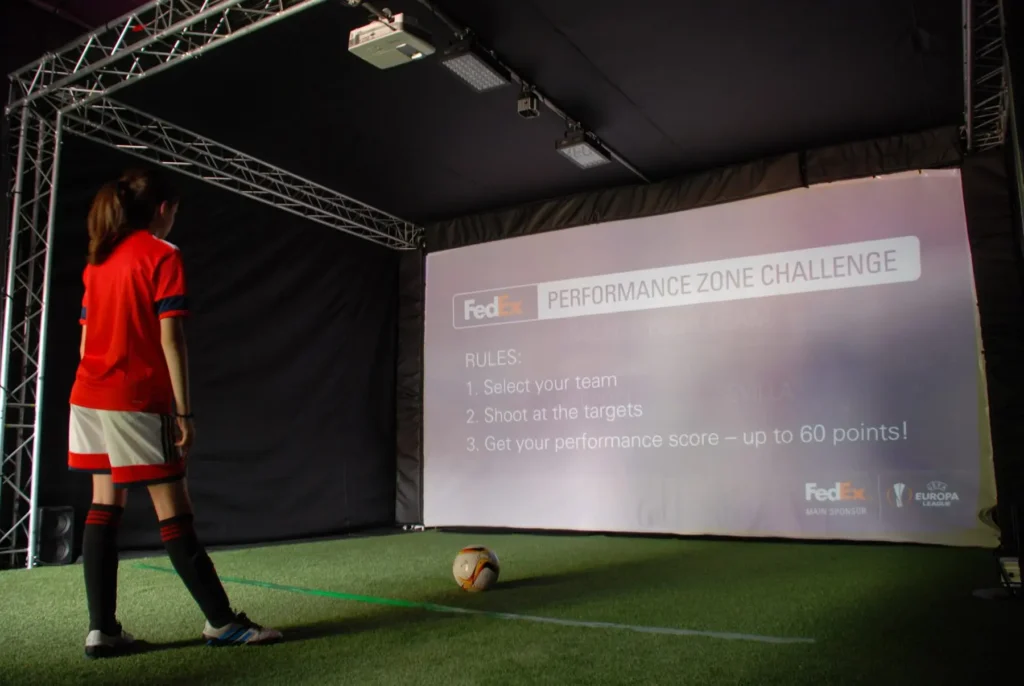 Why You Should Choose Football Simulator Hire
Our football simulator is the perfect addition for corporate events. With the customisable in-game advertising feature, companies can promote their brand and increase brand awareness during game play. We can ensure that your brand or company is clearing displayed and portrayed in a positive light, so players can acknowledge your advertising and consider using your products or services.
Our experienced team at PSW Events will set up and manage the football simulator hire during the event, so organisers don't have to worry about setting it up. This also means that our team can ensure that health and safety measures are met, so no one will ever be faced with a dangerous situation when using the simulator. If you would like to find out more information about our football simulator hire or book it for your event, get in touch with a member of our team. We will provide you with a quote, so you won't be faced with any hidden costs down the line.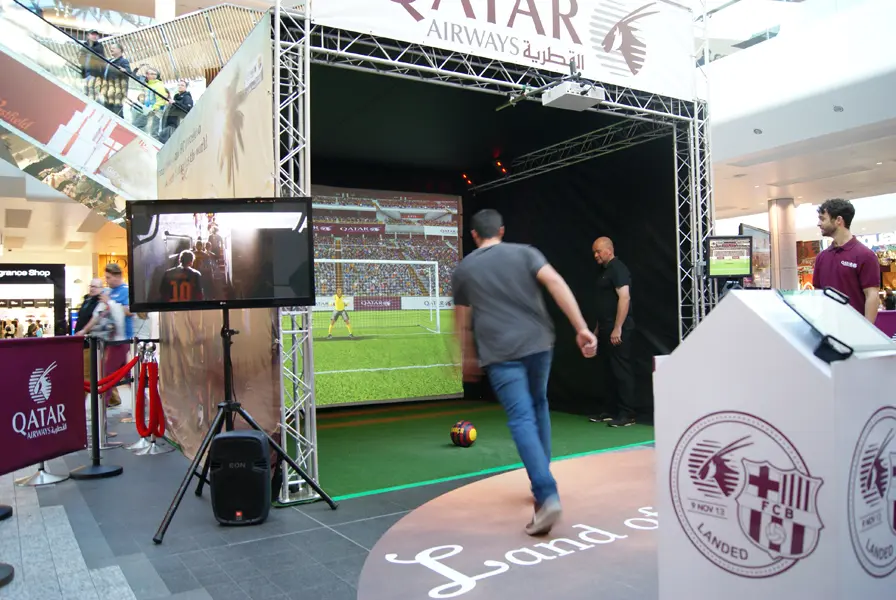 With only the goalkeeper to beat, players can choose between the 5 keep characters to compete against. The post-game analysis is a particularly popular aspect of the football simulator hire, as players can watch their performance back and change their method to improve their play.
The high score tracking feature makes the game more competitive, as players take on each other to find the ultimate champion! One of the most exciting features of the football simulator hire is that either 1 or 2 players can be play, making the competition more thrilling as it encourages people to watch the two players to see who is the most skilled out of the two.