Whether you're hosting a team building event, wedding or party, our game console hire is idea for creating a fun atmosphere and getting everyone talking. From Wii consoles, to Xbox and PS4, you can choose the game console hire that will best suit your event or party.
Hiring these gaming consoles, including the Wii Fit Balance Boards, dance mats and Rock Band hardware packages are perfect for getting people active at your event and to interact with potential clients. No matter what your preferences are, we have a wide range of games available for you to choose from, such as Super Mario Kart, FIFA, Let's Dance and Wii Guitar Hero, to name a few. Alternatively, if you and your guests have a specific game in mind, don't hesitate to make a request and we can get whichever game you would like!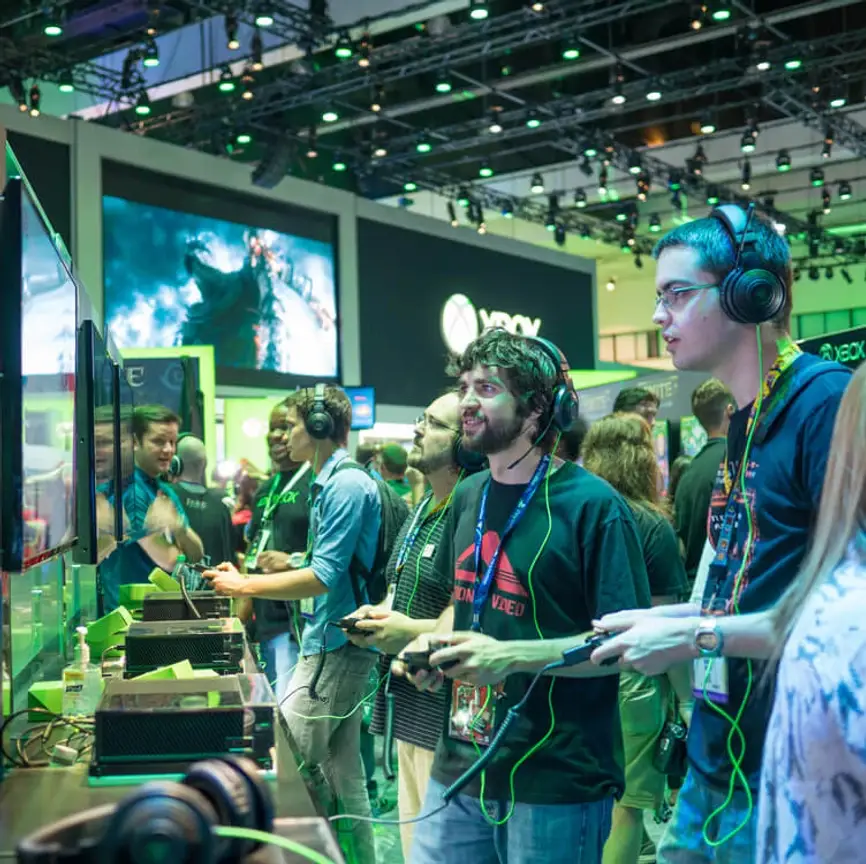 Game Console Hire From PSW Events
At, our game console hire is easy to set up and use, so players can simply enjoy playing the games, as opposed to waiting for them to be set up. Not only are these games fun to play, but they're entertaining and exiting to watch too, so everyone can get involved! If you are looking to break the ice at an event or with your friends, our game console hire is ideal for getting them in the party mode. Game console hire from PSW Events is also suitable for exhibition stands at events in order to project brand awareness.
Game consoles have a number of benefits, making them the perfect asset to any event. As well as helping to enhance memory, game consoles also improve coordination, problem-solving skills, attention and concentration. Therefore, by hiring game consoles for your event, you can promote all the benefits too, making it a positive experience for all players.
At PSW Events, we have years of experience when it comes to simulator hire, from archery simulator hire, to racing seat simulator hire and batak pro hire, so we can help you to find the best sports, motor or flight simulator for your event. We even hire out event entertainment, including magic mirror booth hire and virtual reality headset hire, which are suitable for corporate and casual events.
Whether you choose game console hire from us or you choose to hire a simulator, all you need to do is tell us the location, time and date and we will set the premium equipment up for you. Our team will stay with the equipment throughout the event to ensure that everything runs seamlessly, giving you one less thing to worry about!
If you would like more information about our game console hire, don't hesitate to get in touch with our team at PSW Events.