Our rowing simulator comes with a number of benefits, making it one of the most popular products we hire out. Including excellent key features, such as being a 3D on water rowing course and rower performance monitors, the rowing simulator hire is suitable for a number of different events and occasions. What's more, the slick and seamless design, allows it to seamlessly fit into any event.
Whether you are looking to improve your fitness, or you want to take part in a charity event after watching Oxford and Cambridge battle it out in the waters, we would recommend hiring our rowing simulator hire. The concept of the simulator is easy; using a rowing machine whilst watching a screen directly in front of you, you must try and row the furthest distance possible in the quickest amount of time. The rowing simulator hire is suitable for corporate events, as well as team building activities for offices and ideal for raising money for charities. Participants can challenge one another to row the furthest in the shortest amount of time, which is great for creating a competitive atmosphere for spectators!
Why Choose Rowing Simulator Hire?
Not only are rowing simulators fun, but they have multiple health benefits too; it's an amazing upper body workout, as well as an effective calorie burner and it increases strength and endurance. The rowing simulator hire is easy to use, and the screen makes it more exciting than a traditional rowing machine. The full body workout that the rowing simulator hire provides is excellent for all your muscles, allowing you to really benefit from the advanced technology implemented into the simulator.
You can practice as single, double, quad or eight sized boats, which is great for motivating participants to push themselves further and it creates a great competitive atmosphere. The live water with oar puddles, surface ripples and boat wakes, makes the rowing simulator hire more realistic for those using it. Ideal for crowds and individual participants, the simulator ticks all the boxes.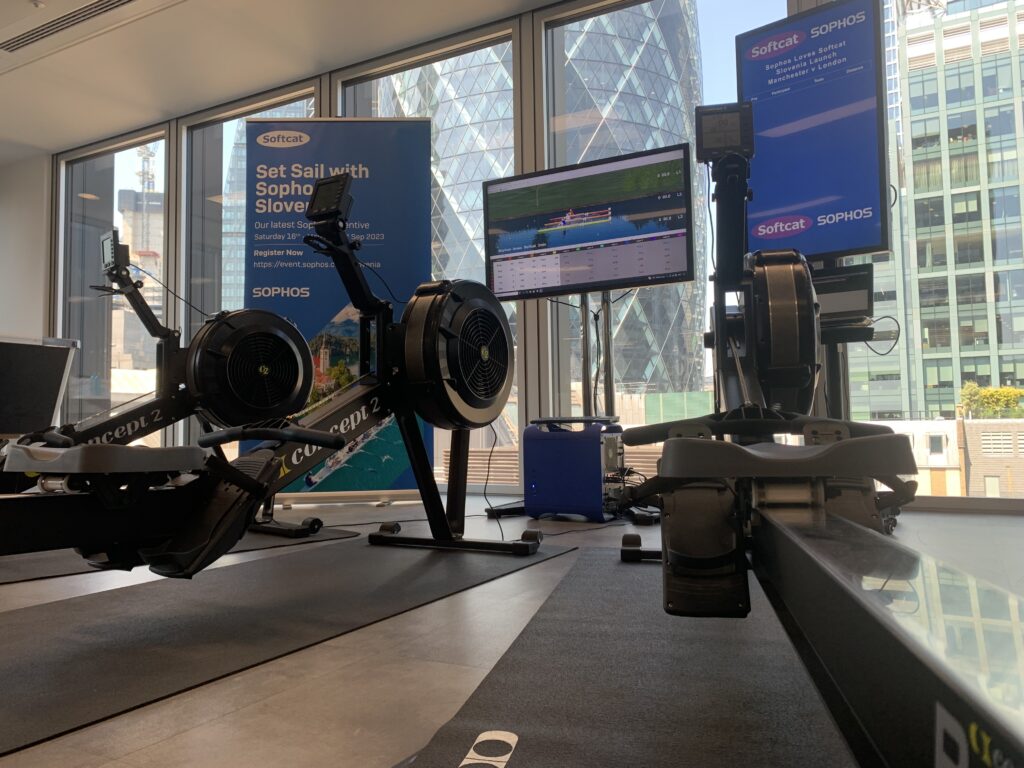 Choose Rowing Simulator Hire From PSW Events
We can take some stress away from your event, by delivering, setting up and running the rowing simulator hire at your event. This means that all you need to do is tell us where and when you want the simulator and we will ensure it is there on time. We can also ensure that it runs seamlessly throughout the event and make sure that health and safety is always maintained.
At PSW Events, we have been hiring out simulators for years, so we can advise you on the best one to suit your event. When you enquire about our simulators, we will provide you with a quote, so you won't be faced with any hidden costs when you use our services. If you would like to find out more information about our rowing simulator hire or book it for your charity or corporate event, get in touch with our team, today.