Experience the driving experience of your life with our F1 simulator hire. F1 Simulators are the perfect addition to your corporate or private event, when you drive our F1 simulator hire you sit in an actual Formula 1-sized car. The tight fit inside and the low seat that is practically on the floor, adding to the realism of the experience, making for a fun and thrilling drive! The Racing Cars have a range of branding opportunities from a full wrap of the F1 car in your company's very own livery to a single logo.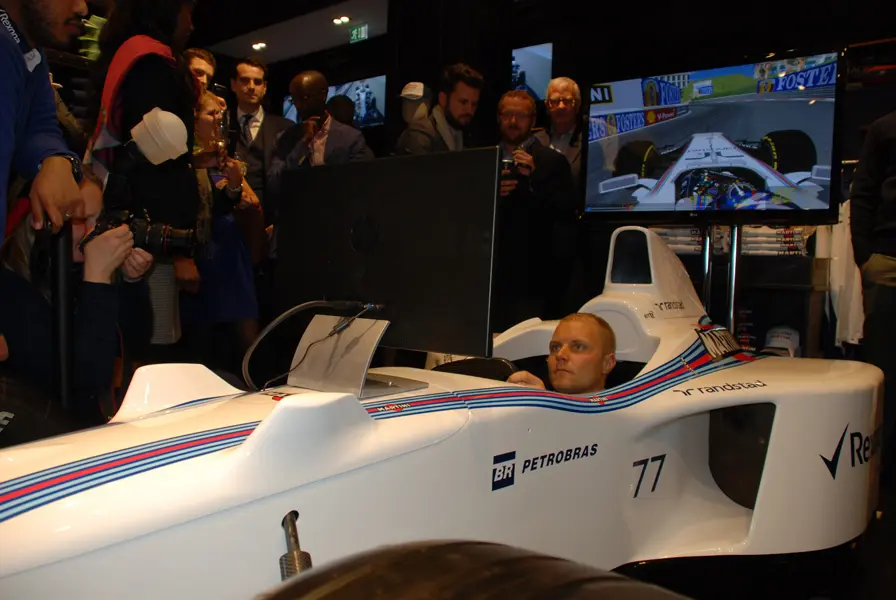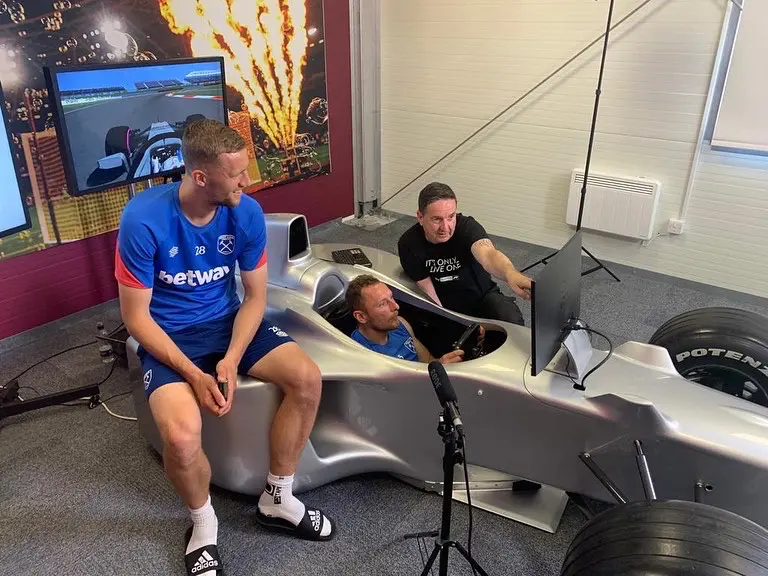 All our F1 simulators have key features which make our fleet of Formula 1 simulators ahead of our competitors. All the steering controls have the latest high-power force feedback and are a quick-release carbon fibre replica of an actual Formula 1 steering wheel. As well as having a steering wheel that quickly reacts to your hand movements, the accelerator and brake pedals are electric, which you also control. This makes driving the Formula 1 simulator hire a replica of the real thing. The screen that you sit behind is positioned a specific distance from the driving seat, so drivers can focus on the road with ease and feel as if they are on the racetrack. We also have the option for a fantastic 3-screen wrap-round or Virtual Reality headset viewing option.
Exhibition Stands
Promotional Events
Family Fun Days
Community Events
Office Parties
Evening Entertainment
School Events
University Events
Racing Simulators Hire
What Makes Our Formula 1 Simulator Hire Unique?
At PSW Events, we have top of the range simulators containing high spec features to ensure that users get the best possible experience. In addition to having an actual authentic formula 1 car to sit in, which includes authentic F1 wheels, the simulator has a high-power sound system that is fully integrated.
The formula 1 simulator hire is a popular choice at corporate events and even the likes of Mr Richard Branson has driven our simulator. Unlike other companies, our team will bring the simulator to your event, set it up and ensure that it runs smoothly throughout the duration of the day. We can provide you with a free quote and availability for our F1 simulator hire, so you can book the simulator for your event before anyone else does!
Our formula 1 simulator hire is a real crowd pleaser! Those at the event will enjoy watching drivers show off their skills and become an F1 driver for a race or even two! If you would like to add this excitement to your event, get in touch with a member of our helpful team and we can make arrangements for the simulator to be at your event!